Sau khi vừa quay trở lại Chelsea với tư cách HLV, Frank Lampard đã phải gặp ngay những thử thách khó nhằn, gặp Manchester United ở trận ra quân Premier League (đã thất bại 4-0) và ngay sau đó chạm trán Liverpool ở trận tranh Siêu cúp châu Âu.
Đoàn quân áo xanh đã di chuyển đến Istabul để chuẩn bị cho trận gặp The Reds. Tại đây, Lampard đã được phóng viên của UEFA yêu cầu nêu tên đối thủ xuất sắc nhất từng đối đầu, anh trả lời: "Tôi có thể nêu 2 cái tên không? Thực ra là 3."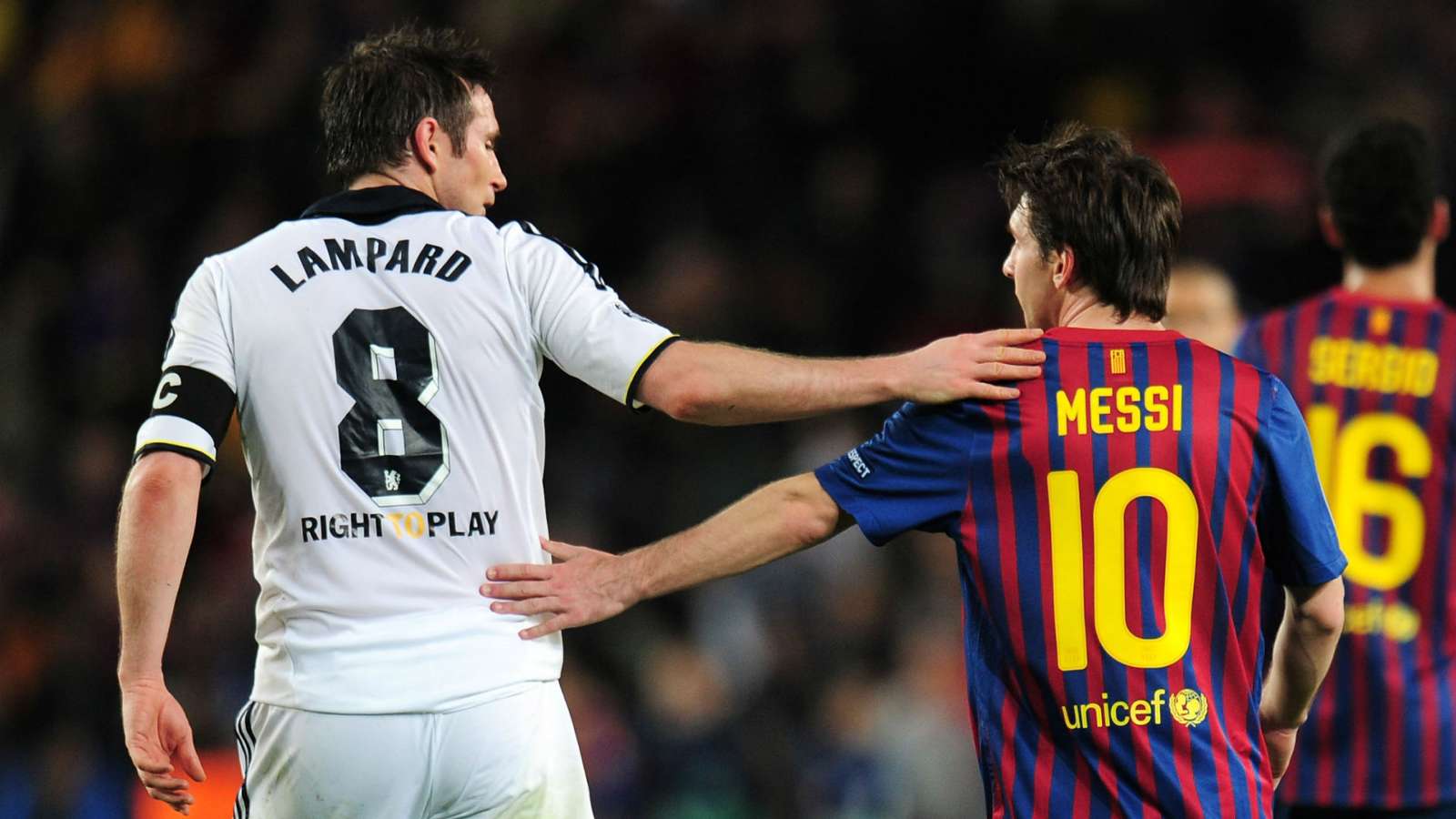 "Người đầu tiên là Messi, cậu ấy là cầu thủ khó tin nhất mà tôi từng gặp, giống như kiểu bạn chơi với một người không cùng đẳng cấp với bất cứ ai trong chúng tôi vậy."
"2 cầu thủ khác mà tôi luôn nhớ đến và có thời gian rất khó khăn khi đối đầu họ là Xavi và Andres Iniesta ở Barcelona. Họ đơn giản là chơi bóng ở quanh bạn, và bạn thậm chí không thể đến gần họ. Đó là kiểu bóng đá không hề quen thuộc đối với tôi, đó là kiểu khác với bất cứ thứ gì tôi từng đối đầu."
Khi Frank Lampard còn khoác áo Chelsea, đội bóng này đã có đến 10 lần đối đầu Barcelona ở Champions League. Trong số đó, họ giành 3 chiến thắng, có 5 trận hòa và chỉ để thua 2 lần. Mùa giải 2011/2012, The Blues đã đánh bại Barca ở bán kết, trước khi vào chung kết và thắng Bayern Munich trên chấm penalty, lên ngôi vô địch C1, Lampard là một trong những người đá thành công penalty.
Hoài niệm: Bàn thắng đầu tiên của Frank Lampard cho Chelsea:
Hoài Thu | 22:20 13/08/2019